Education Verification
Why Verify Education?
It is no longer enough to ask a candidate for a copy of their degree.
Due to the plethora of fake diploma mills it is quick and easy for a candidate to fabricate a diploma online.
The only sure way to confirm education is through the registrar's office of the education institution or professional association noted.
Related Articles
Can You Tell Which One is Real?
Ask us about our fake degrees.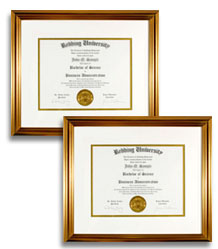 Contact Us
For more information on our services, please read more