Why Choose Us?
Experience

Over 38 years of screening experience servicing a multitude of industries including retail, insurance, pharmaceutical, automotive, logistics, publishing, finance, recruitment, healthcare and construction.

Compliant

Compliant with PIPEDA / Privacy Act, Consumer Reporting Acts and Human Rights Legislation.

Integrity

Member of the Better Business Bureau and reputable industry associations. We treat your company and your candidate's information with confidentiality, respect and courtesy.

Accuracy

Industry leading quality assurance programs ensure our clients get the valuable information they need to make an informed hiring decision.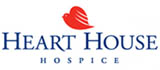 Informed Hiring and its employees are proud to support Heart House Hospice.
Contact Us
For more information on our services, please read more